Residential Scaffolding
At Trowbridge Scaffolding we provide a great deal of residential scaffolding. We understand that your house is not just bricks and mortar - it's your home. We make sure that when we are erecting any scaffolding we cause as little disruption as possible.
We provide scaffolding for many different types of work:
Roof repairs
Extensions
Guttering
Solar Panel Installation
Redecoration
Chimneys
New build properties
We provide the same excellent standards in customer care no matter how big or small the job is.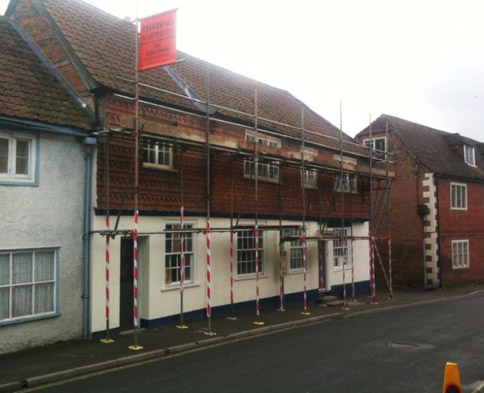 At Trowbridge Scaffolding we provide scaffolding to access chimneys, solar panel installation, roofs for repairs or for rendering and painting. This can also include new build homes and extensions to existing properties and other general maintenance.
We can also provide a temporary waterproof roof over your property. This still allows the building to be fully operational during works and doesn't leave you relying on good weather. These are ideal for new builds, extensions and also for renovation projects.
Whether your home is detached, semi-detached, terraced, a listed building or a relatively new property, Trowbridge Scaffolding has the expertise and skills to ensure your scaffolding is erected in a safe and conscientious manner.
We cover all of Trowbridge and surrounding Wiltshire areas, as well as Bath and some parts of Somerset including Frome. We are also happy to travel to some parts of Bristol.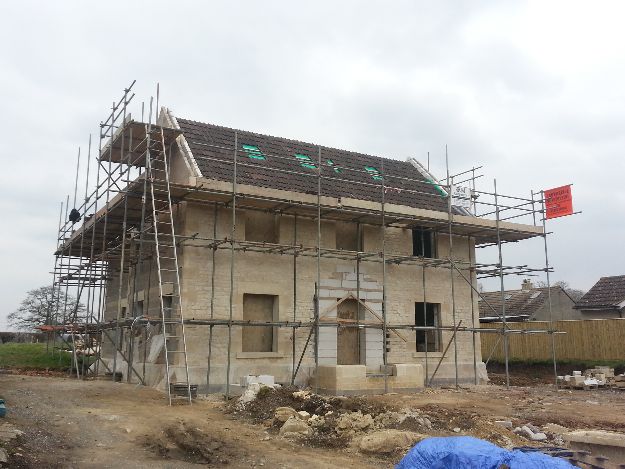 Trowbridge Scaffolding works closely with home owners, small builders and contractors to ensure they are getting exactly what they need. All of our scaffold structures are designed and erected safely and quickly so there is no delay in getting your project started.
Our customers are impressed with the high level of service we offer. Our service includes designing, delivering, constructing and removing the scaffolding so you have peace of mind throughout the whole project. We aim to provide a timely, efficient and cost effective service for all of our residential customers access solutions. We take pride in customer satisfaction and we will ensure that the job is finished to your exact requirements.
Trowbridge Scaffolding is committed to providing a safe, reliable and friendly service. We pride ourselves on the quality of our scaffold structures and our desire to deliver the best service to our residential customers. You can also be reassured that we have full public liability insurance for your peace of mind. We can also provide risk assessments, method statements and scaff tags.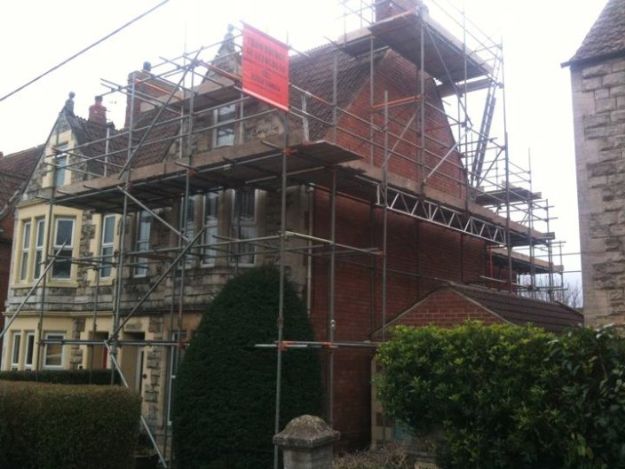 If you require a reliable scaffolding company for your residential project please call, text or email us today for your free no-obligation, competitively priced quote.
We look forward to hearing from you.