Temporary Roofs
Temporary roofs are an ideal scaffold solution to protect your project from the elements. It will allow you to continue with your work without having to worry about what the weather is like. Trowbridge Scaffolding has a great team who has many years of experience in erecting temporary roofs.
We can provide Temporary Roofs for:
Roof replacements
Loft conversions
Fire damaged properties
New builds and many other projects
A great way of protecting your property while major renovation or refurbishment work is being carried out, our temporary roofing is as cost effective as it is comprehensive.
Call, text or email us today for a free no obligation quotation.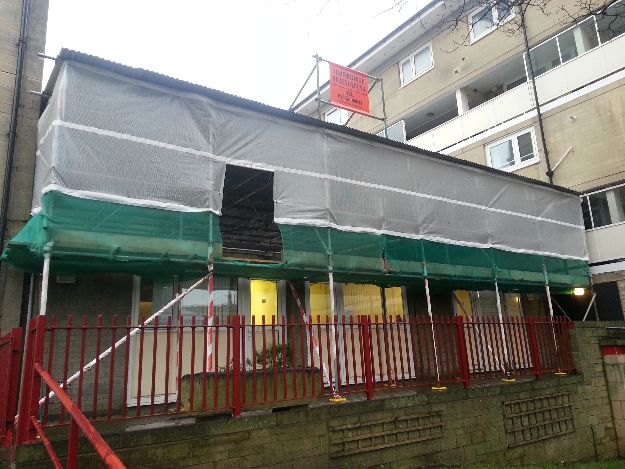 Temporary roofs are an almost essential component of a major renovation or new build project. If you are waiting for a permanent roof to be installed on your property, don't expose it to the elements.
Trowbridge Scaffolding can deliver the temporary roof weather protection you need at a low price.
Whether you are converting your loft, having a new roof or adding an additional storey to your property, you will need a sturdy, reliable and effective temporary roof to protect your property.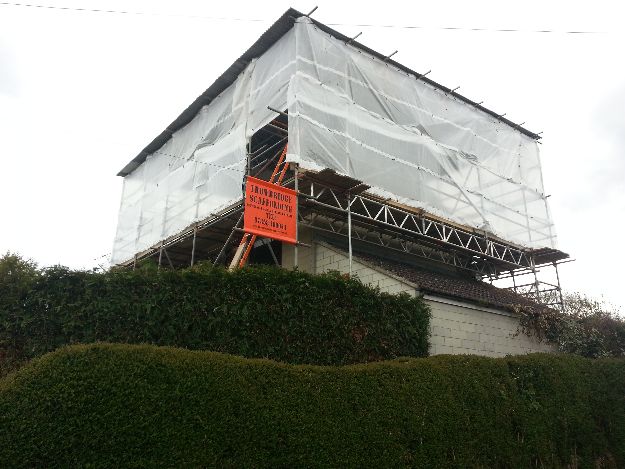 Here at Trowbridge Scaffolding we can supply and erect first class temporary roofing that can cover your whole roof effectively. No matter what size roof, we will be able to provide you with all that you require.
As scaffolding experts, we can provide the very best temporary roofing for a wide variety of buildings.
So if your property needs a temporary roof while renovation work is carried out speak to our experts here at Trowbridge Scaffolding. Contact us today to discuss your requirements and we will arrange a no obligation survey and quotation.