Churches and Historic Buildings
At Trowbridge Scaffolding we care as much for the old as we do for the new. Churches and historic buildings deserve a lot of love and care.
If it needs urgent repairs or general maintenance, Trowbridge Scaffolding will design the exact scaffolding you require.
We regularly erect scaffolding for:
Churches
Listed Buildings
Monuments
Barns
Stately Homes
Any scaffolding on your historic building is designed to minimise any effect to the fabric of the building.
Call, email or text us for your free, no obligation quotation.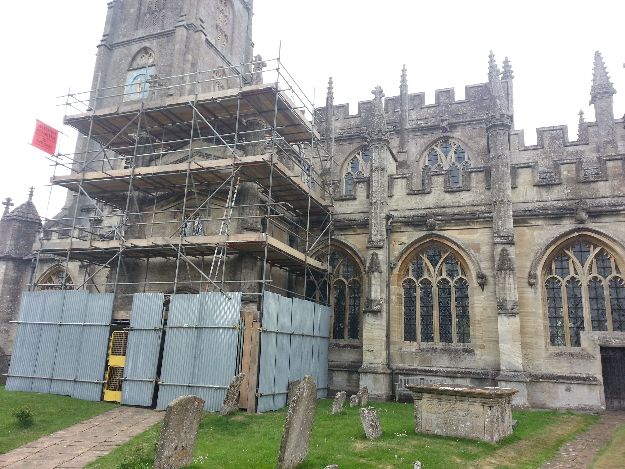 At Trowbridge Scaffolding we have erected scaffolding for many churches and historic buildings.
We can provide unique scaffolding solutions for churches and listed & historic buildings. Trowbridge Scaffolding has the specialist knowledge required for such detailed and delicate projects especially when buildings can be fragile or deteriorating.
Listed buildings deserve a lot of love and care so that their beauty can be preserved for as long as possible. If it's in need of a clean or waiting for urgent repairs, we'll design and provide the exact scaffolding you require. With all the time and effort that's put into conservation projects, we know exactly how to care for a part of architectural history.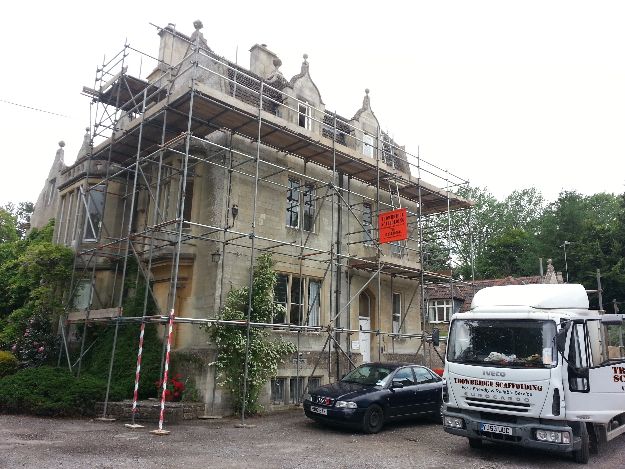 Historic buildings and churches need a gentle hand and proper understanding of their fabric. We have plenty of experience in erecting scaffolds for the cleaning and repairing of listed buildings and churches.
Here at Trowbridge Scaffolding we guarantee that our scaffolding will meet the highest of standards of quality every time.
We value historic architecture and we respect our heritage.