Commercial Industrial Scaffolding
Trowbridge Scaffolding is able to offer our customers the option of commercial & Industrial scaffolding, especially for some of our bigger clients.
We can provide commercial & industrial scaffolding for a multitude of uses. Whether you are undertaking a commercial construction task or need scaffolding for maintenance and repair of:
Schools
Hospitals
Hotels
Retail Property
Offices
Factories
We can provide you with the appropriate scaffolding for your individual requirements.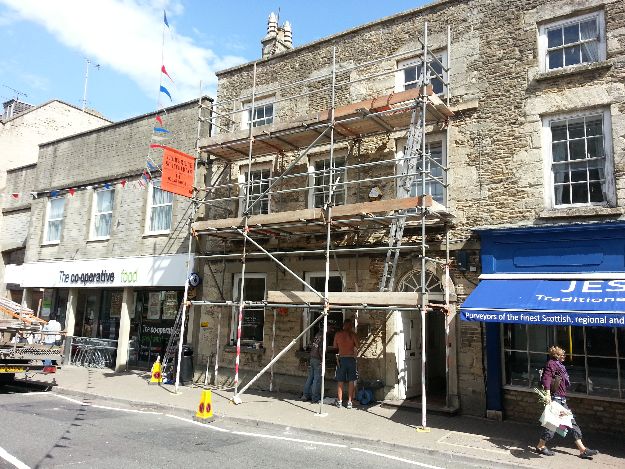 Trowbridge Scaffolding Ltd will provide you with a superior service. Our trained professionals can offer you expert advice with the planning of your project.
Our fully trained work force have the skills and experience necessary to provide the highest quality installations, ensuring that health and safety is paramount.
We fulfil all access requirements so there will be no disturbance to the entrance and exits of your premises and business can continue as usual.
We can provide a comprehensive range of commercial & industrial scaffolding services, specialising in the supply and erection of a host of structures and systems.
Our complete range ensures that whatever your commercial or industrial scaffolding requirements, we will always have an ideal solution and our highly experienced staff can design unique plans depending on your individual requirements.
Whether you're undertaking maintenance or repair work, we have a host or solutions. The commercial & industrial scaffolding we supply is extremely versatile and is perfect for a wide range of uses from offices and shops, to schools, hospitals and factory's.